Best Wishes, Justin Guarini - From Dina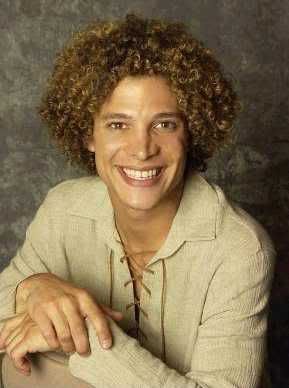 Justin
Malaysian Idol (MI) runner-up Dina Nadzir wishes Justin Guarini all the best in his singing career.
Justin is American Idol (AI) Season One's runner-up.
Dina said: "Justin may not be well-known in Malaysia, but he is a star in his own right. I wish him all the best in his career and hope he continues to progress in life."
BAHASA MALAYSIA VERSION
Dina Kirim Salam Kepada Justin Guarini
Naib juara Malaysian Idol (MI), Dina Nadzir mengirim salam kepada naib juara American Idol Musim 1 (AI1) Justin Guarini.
Katanya: "Mungkin Justin kurang dikenali di kalangan peminat AI di Malaysia.
"Tetapi bagi Dina, Justin adalah seorang penghibur yang berbakat besar.
"Dina ucapkan selamat maju jaya kepada Justin dan berharap dia akan teruskan usaha untuk menjadi penghibur terkenal."